Wokingham Borough Council are holding several fun events to mark the 35th anniversary of the opening of Lower Earley Library.
The library celebrates its birthday on Wednesday 23rd November 2022, when it is unfortunately closed to the public, but there are lots of ways to get involved over the coming weeks, including a charity coffee morning and a quiz night. If you'd like to join in the fun, here is a list of ways to participate.
80s Reminiscence session – Tuesday 15th November, 10.30am to 11.30am. Take a trip down memory lane and enjoy exclusively 80s nostalgia. Just drop in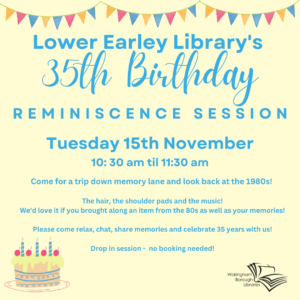 Rhymetime – Tuesday 15th November, 10am to 10.30am. The usual Rhymetime session, where they will be singing some celebratory rhymes alongside our usual favourites. Booking is required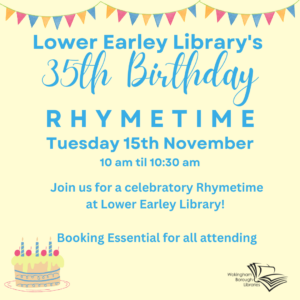 Memories of Earley – Friday 18th November, 10.30am to 11.30am. Paul Windley, who runs the 'Memories and Issues of Earley' Facebook group, will be presenting a selection of photographs of Earley from the last 100 years. Just drop in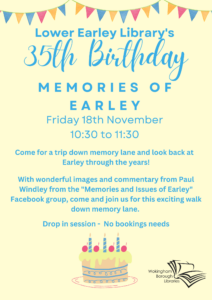 Free Bike Check – Saturday 19th November, 1:30pm – 3:30pm. Dr Bike will be available to perform free bike checks. Booking is essential. More details can be found at the MyJourneyWokingham website, and slots can be booked via the DrBike booking page.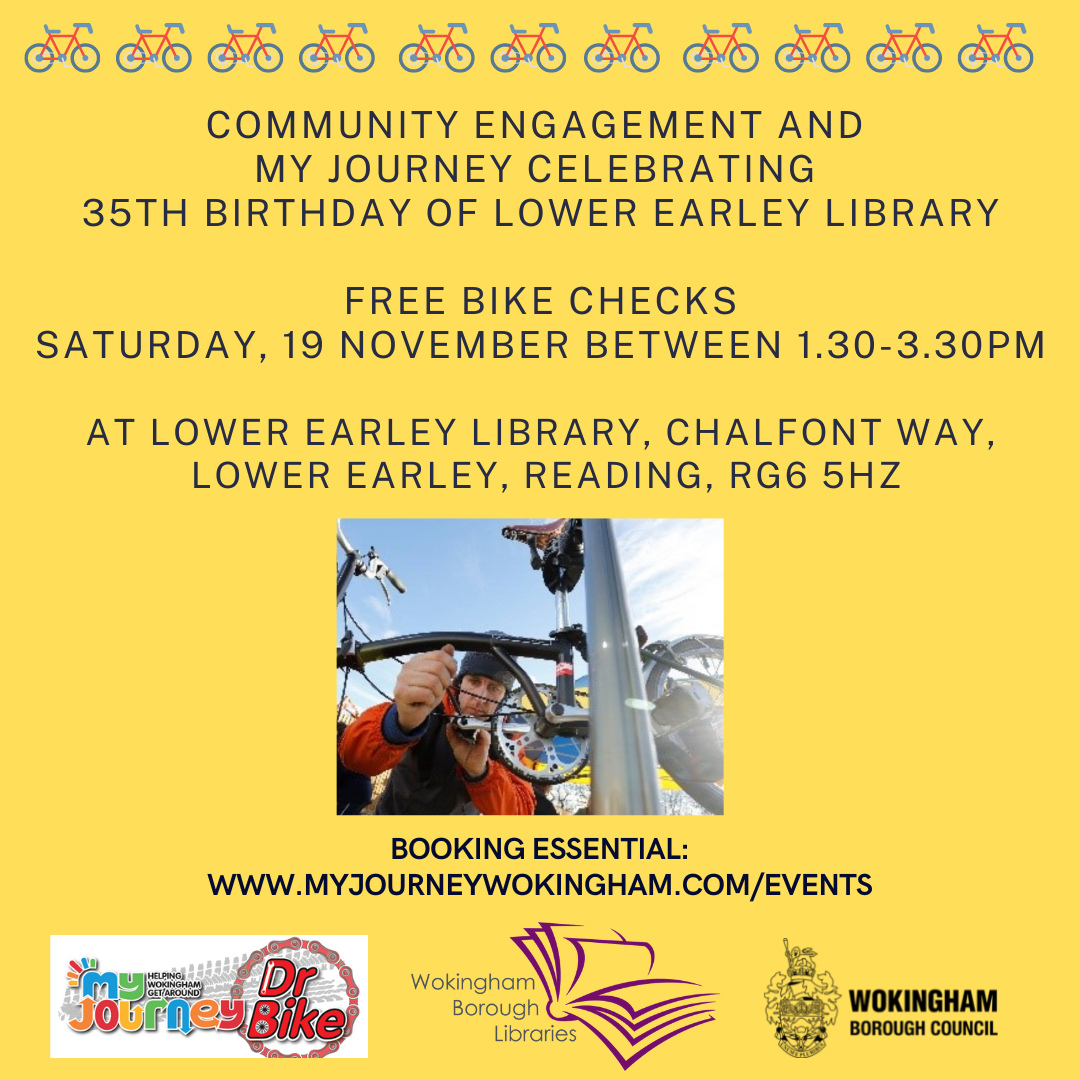 Charity Quiz and Raffle – Tuesday 22nd November, Doors 6.30pm for 7pm start. A quiz where all proceeds will be donated to Alexandra Devine Children's Hospice and the Borough Mayor's chosen charity, Wokingham Foodbank. Booking is essential via Lower Earley by calling (0118) 931 2150 or by emailing [email protected] with 'Lower Earley Quiz' in the subject heading. This is a cash only event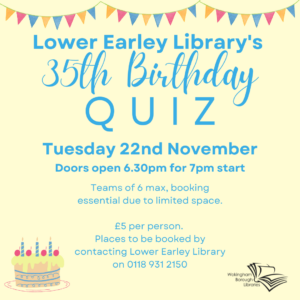 35th Birthday Party and Charity Coffee Morning – Thursday 24th November, 10.30am to 12.30pm. Share memories of the library and enjoy tasty homemade cakes. All proceeds will go to Wokingham Foodbank. Just drop in. This is a cash only event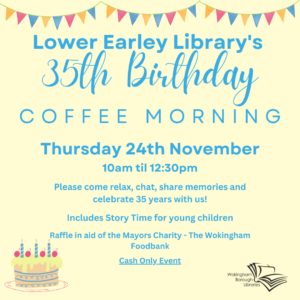 For more information or to make a booking, please visit the WBC events pages.