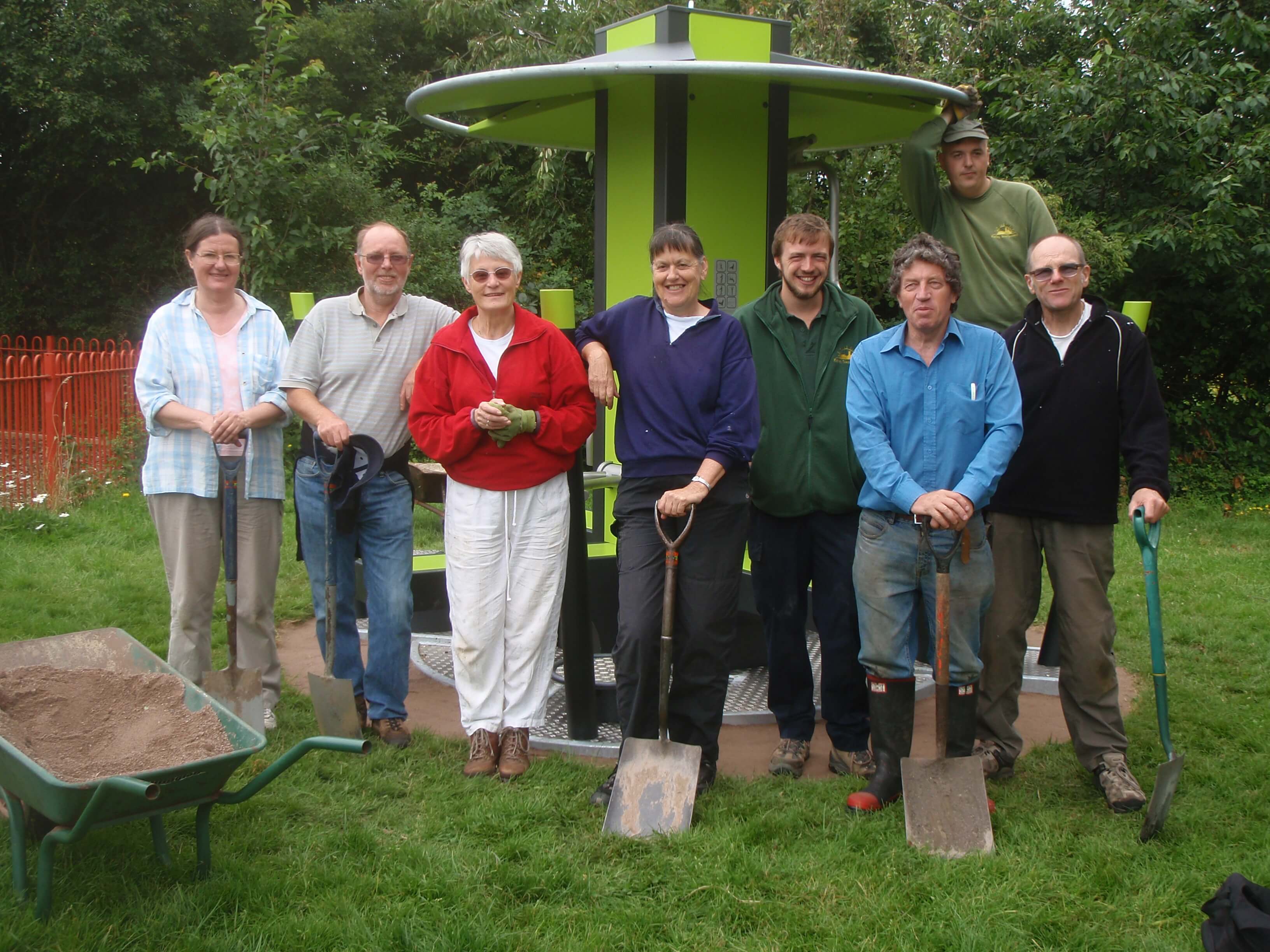 Meadow Park is some four acres plus in extent, is situated between Roman Way and Meadow Road, with pathways leading in from both roads.  There are extensive cultivated beds, mainly with shrubs, a wildflower meadow section, a central grassed area, an aromatic garden and two areas of childrens' play equipment plus a swing area.  There is also a recent addition of an urban gym for the benefit of adults and older teenagers.
The Park is looked after as part of the duties of the Park Ranger Service, and often volunteers are involved in looking after the flower areas, and carrying out other duties within the Park.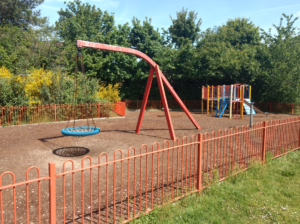 Giant Swing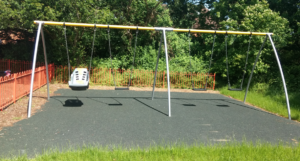 Swings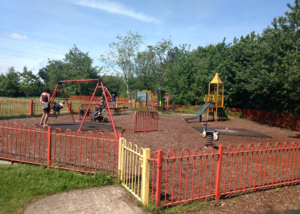 Play Park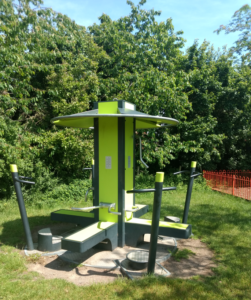 Multi-Gym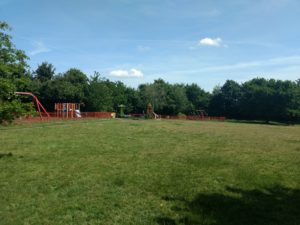 Playing Field
Meadow Park was acquired from Woodley Town Council, and extensively upgraded in an attempt to try to meet local needs. In 2011 Meadow Park became a Fields in Trust Park as part of the Queen's Jubilee Celebrations.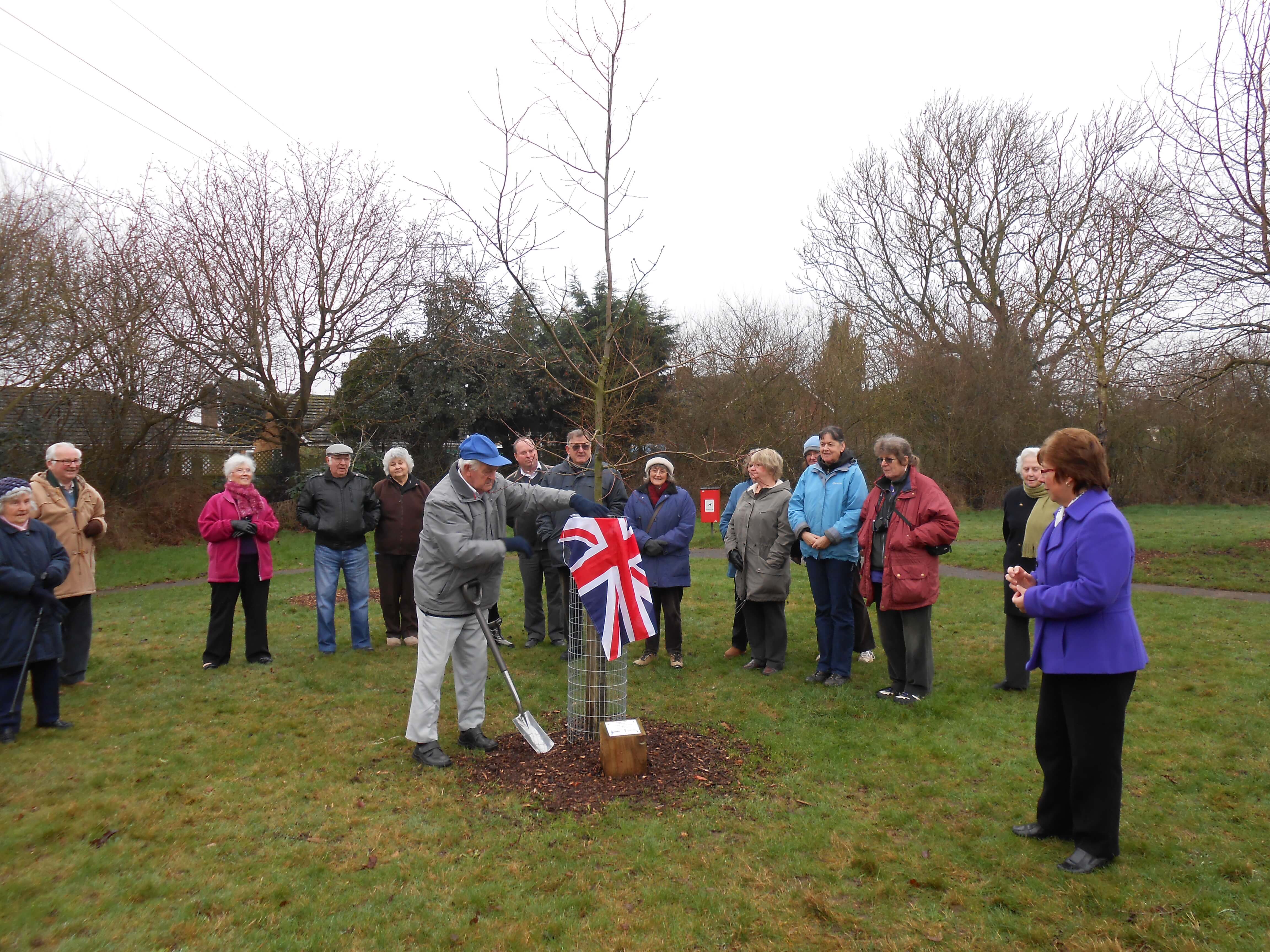 As part of the Queen's Diamond Jubilee celebrations, seven Jubilee Oaks were planted in Earley, one of which is situated in Meadow Park, another in Sol Joel Park.  Pete Lumbar, a local resident had the honour of planting the Tree in Meadow Park.