Radstock Lane Community Centre
Radstock Lane Community Centre is located opposite the Town Council Offices and within the grounds of Radstock Primary School. There is parking available onsite and three rooms available to hire.
Current Centre Opening Times
Mon – Thurs:      9am – 10pm
Fri:                        9am – 10.30pm
Sat – Sun:            9am – 6pm
Main Hall & David Fuller Room
The Main Hall measures 49ft x 32ft with a capacity of up to 200 (seated) or 150 (standing).
The David Fuller Room measures 28ft x 15ft with a capacity of up to 40 (seated) or 25 (standing).
When hiring either the Main Hall or the David Fuller Room, hirers may, for an additional fee, request use of the kitchen.
For further details or to arrange a booking/visit please contact our Bookings Officer on [email protected] or 0118 986 8995.
Useful Information – Main Hall & David Fuller Room
Hall hire charges from 1st April 2023
Conditions of Hire – Regular Hirers
Conditions of Hire – One Off Hirer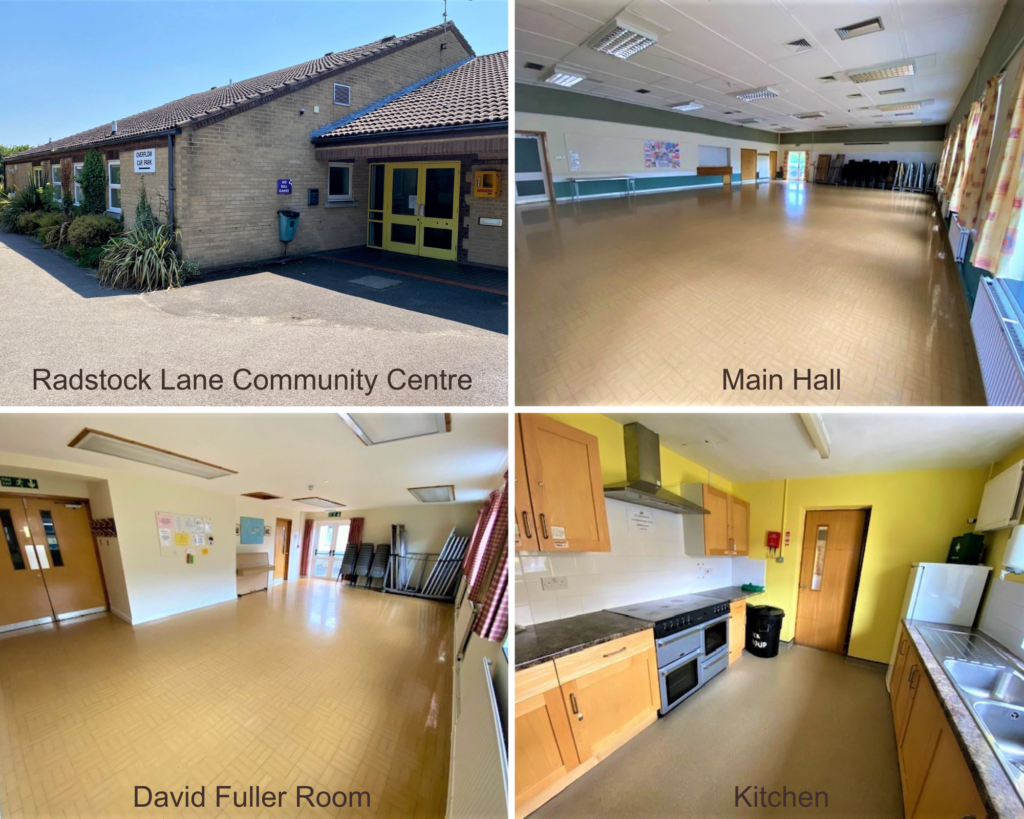 The Elizabeth Room
The Elizabeth Room was opened in March 2023 and offers an informal setting with warm décor, café style tables, soft furnishings and a selection of toys, board games and books. The Elizabeth Room has its own kitchen area perfect for making teas and coffees.
Hire of the Elizabeth Room is reserved for charities / voluntary groups where a warmer and more relaxed environment would be beneficial to service delivery. The Town Council would like to support initiatives that combat loneliness and isolation, that provide support to particular groups of people or maybe just a place where a group of people can meet to support and befriend each other.
For further information on the Elizabeth Room or to arrange a viewing, please contact our Senior Operations Support Officer on [email protected] or 0118 986 8995.
Useful Information – The Elizabeth Room
Conditions of Hire – The Elizabeth Room