Earley Town Council Helpshop
The Helpshop  is open from 9am – 1pm and 2pm – 4.30 pm Monday – Friday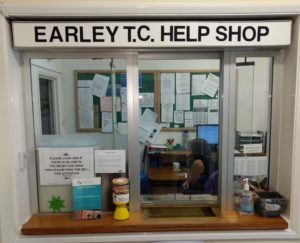 Earley Town Council Services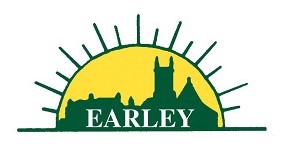 You can access a number of town council services from the Helpshop including: 
Purchase of biodegradable dog poo bags (for Earley Residents)
Purchase of 1st and 2nd class stamp booklets
Photocopying and laminating service
Purchase of RADAR / NKS disabled toilet keys (£4.11)
Purchase of daily and annual fishing permits for Maiden Erlegh Nature Reserve
Hiring of allotments at Culver Lane in Earley. Currently all plots are taken and there are a number of people on the waiting list. If you are interested in a plot, please complete and submit an application form. ( For more details contact us: Telephone: 0118 986 8995 or e-mail [email protected]).
Obtain details of Walks Around Earley and Cycle Routes in Earley
Obtain details of bus routes and timetables in and around Earley
Purchase the annual Earley Environmental Group calendar (£5)
Obtain flooding guidance from the Park Ranger Service
Purchase history of Earley publications such as 'Suttons Seeds' and 'Earley Memories' (£8 each or £10 for two)
Signature of Foreign Pension and Confirmation of Residency forms (by appointment only, Earley residents only)
Serves as a collection point for Ali's Recycling which collects items for recycling
Provide details and advice for the Mays Lane cemetery
Provide information for the Skate Park at Sol Joel Park and the BMX track at Paddick Drive
Assist with pitch booking enquiries (football, cricket and softball) at Sol Joel Park. You can also contact [email protected] or telephone 0118 986 8995
Provide information on hall hire at Radstock Lane Community Centre, Maiden Place Community Centre, Centrepoint, the Silverdale Centre, and the Interpretation Centre. For more details contact [email protected] or telephone 0118 986 8995
______________________________________________________________
Wokingham Borough Council Services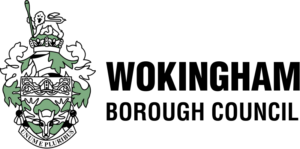 Thanks to a partnership agreement with Wokingham Borough Council, Earley Town Council's Helpshop is able to provide a number of services from the borough for the benefit of residents. These include:
Payment of WBC Council Tax by cheque or cash
Report defects and problems with street lighting, street furniture (such as bus stops and benches), overgrown trees, foliage, and bins.
Checking of bus pass applications and then sending to WBC
Assistance with Blue Badge applications
Purchasing of 75 litre compostable brown Garden waste sacks (cash or cheque only)
Purchase of WBC blue bin bags (cash or cheque only)
Provision of extra or replacement WBC green waterproof recycling bags (maximum of 4 per household)
Collection of missed deliveries of WBC blue bin bags (requires a code from WBC)