Cost of Living Crisis
Latest Updates
The Household Support Fund recently reopened for applications if you're struggling with the cost of living. This is open to anyone to apply, you do not need to receive benefits or get other types of financial support already.
You can apply for a £100 grant to help pay for food, energy, bills or other essentials.
If you have applied and received a grant from Age UK Berkshire or Citizens Advice Wokingham between October 2022 and March 2023, you can now apply again.
To apply:
Call Citizens Advice Wokingham One Front Door on 0808 278 7958
Apply on Citizens Advice Wokingham website
Call Age UK Berkshire on (0118) 959 4242
More information on the Household Support Fund can be found can be found on the Wokingham Borough Council website. 
If you received this support from First Days Children's Charity since October 2022, you do not need to apply again. You will automatically receive support from May 2023 half-term onwards.
If you are a new applicant, you can get £15 per week, per eligible child, during school holidays.
For new applicants from April 2023 onwards, once you've successfully applied, payments will be made for every school holiday until Easter 2024.
Further information can be found on the Wokingham Borouch Council website.
________________________________________________________________
The Government have set up a cost of living support page where you can discover what support is available to help with the cost of living. This includes income and disability benefits, bills and allowances, childcare, housing and travel. This is part of the Help for Households campaign.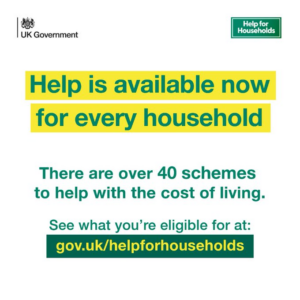 Wokingham Borough Council have a dedicated cost of living webpage which links to the assistance they are able to provide. The council is working in partnership Age UK Berkshire, Citizens Advice Wokingham, First Days Children's Charity, Wokingham Foodbank and Wokingham United Charities to respond to issues locally.  
The group, known as The Hardship Alliance, will be launching a range of initiatives to help residents from across the area.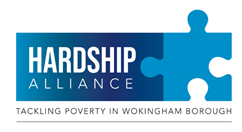 Citizens Advice Wokingham have created a free-to-use benefits calculator, a budgeting tool, and have shared the five key cost of living issues their advisers are helping residents with. They run the One Front Door service on behalf of WBC, co-ordinating responses for residents.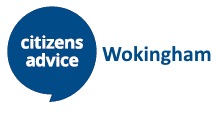 The BBC have a dedicated cost of living page with explainers, guidance, information and resources, including a personalised guide to saving money.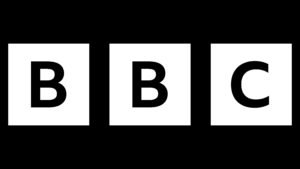 Money Saving Expert have produced a cost of living help guide which may be a useful source of information. They also have a dedicated cost of living page. They have produced guides on how to heat the human, not the home, a list of easy energy saving tips and energy mythbusting. 

The Energy Saving Trust are an independent source of advice on improving the energy efficiency of your home, reducing home heat loss and buying energy efficient appliances.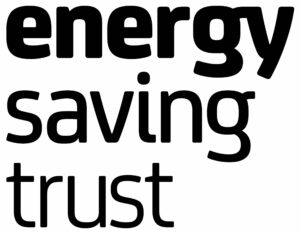 _________________________________________________________________________________
Wokingham Foodbank
The Wokingham Foodbank, which is supported by the Trussell Trust, provide food and support to local people who have been referred to them by one of the 70 care agencies they work with in Wokingham. If you cannot afford food, please call 0808 278 7958 to speak to Wokingham Citizens Advice who are a referral agency partner and can arrange receipt of a voucher. To find out more please visit the Wokingham Foodbank website.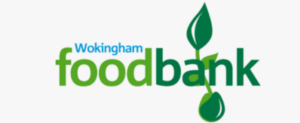 Warm Spaces
These are places you can go to keep warm and get support through the winter.

Winter Warmer Project
First Days Children's charity are working with SHARE Wokingham, Wokingham Borough Council and The Hardship Alliance to distribute essential items across Wokingham Borough to residents as part of the Winter Warmer Project. Hundreds of energy efficient items are on offer to residents for free if they are struggling this winter. Residents can switch to these items to ensure they are warm and to help lower their energy consumption. Items available include:
Slow cookers
Air fryers
Heated clothes dryers
Heated blankets
Thermal socks
Blankets
Shower timers
Dehumidifiers
Other items which can help
To access the support available, please contact the First Days Family Support Team by filling in this form.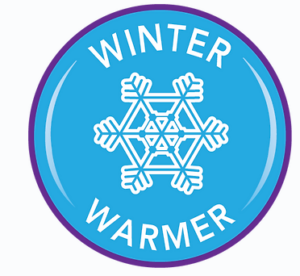 Financial support is available
Wokingham Borough Council have paid out to residents in Council Tax bands A to D through the Council Tax Energy Rebates scheme.
The discretionary scheme helps people living in bands E to H if you meet certain criteria. See the Council Tax discretionary rebate pages for full details.
Other financial help available includes:
Local Welfare Provision is also available. This is a scheme run by WBC to help people who are in a crisis or emergency situation and where additional assistance would help prevent the crisis or emergency from escalating.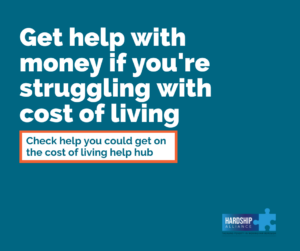 Household Support Fund
If you are struggling to pay for food, energy bills and other household essentials, help could be available now.
The latest round of the Household Support Fund is now open for applications. This is open to those struggling with rising costs of living as well as people in receipt of benefits.
Our partners can provide £120 in the form of food, fuel or cash vouchers.
Food for Children during School Holidays
If you live in Wokingham Borough and have a child or children on benefits-related free school meals, you can apply for £15 per week for each eligible child just ahead of half-term, the Christmas and Easter holidays. Apply for School Holiday Food Vouchers
Help for children
Help keeping your house warm
Sustainable Warmth Grant

Grant funding is available under the Sustainable Warmth scheme for households that have a gross annual income of less than £30,000 or are in receipt of an eligible benefit, to deliver home energy efficiency improvements, such as; Insulation, Low Carbon Heating and Solar PV. Your home must also have an energy efficiency rating of D, E, F or G.
For more information visit the WBC sustainable warmth scheme page or contact Wokingham Borough Council's energy team, which can also give advice on these grants.
Combi-Boiler challenge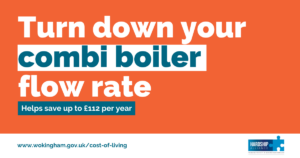 Turning down the flow temperature on your combi boiler to 60°C or below can knock money off your heating bill each year and reduce energy waste from your home. The average household could currently save around £112 per year on their heating bill by lowering their boiler flow temperature. Heating homes with fossil fuels accounts for 15% of the UK's carbon emissions. So by using energy more efficiently, we can cut carbon emissions and save money on our heating bills at the same time. To find out more please visit moneysavingboilerchallenge.com.
Staying warm and well this winter
There are a number of resources to advise you on how to stay warm and well this winter.
The UK Health Security Agency have produced a Keep Warm Keep Well guide on coping with cold weather and COVID-19
The NHS have developed a Stay Well this Winter leaflet, with recommendations on what to do and directions if you need help
Age UK have worked with the NHS to produce Top Tips for keeping warm and well with advise on easy things you can do to help yourself stay healthy this winter
Help with household bills
Water bills
Households on low income can apply for financial support through their local water provider.
Energy bill grants
If you're in debt to your energy supplier, you might be able to get a grant to help pay it off. The following energy suppliers offer grants to their customers:
If your supplier isn't listed, it's a good idea to contact them directly to see what extra support they can give you.
Broadband and phone help
Help with finding cheaper broadband or phone offers for eligible households is available from Ofcom.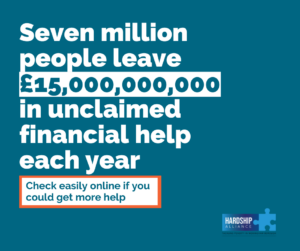 Assistance with online PIP appeals
Reading Welfare Rights advocates for the most vulnerable citizens, many of whom experience a debilitating mixture of physical and mental health conditions. They support individuals who are entitled to state aid, but who, due to the complex nature of the benefits system, cannot access the benefits they are due without our intervention.
Their advocacy services go well beyond providing advice. At every stage of the Benefits process, they can act as the client's representative, including being their legal appointee, speaking on their behalf to government agencies. They can even represent their client at Tribunals, arguing cases before a judge.
Learn more about what they do on the Reading Welfare Rights website.
Get in touch with them [email protected] or call 0118 955 1070. The phoneline is staffed Monday-Thursday – 10am until 3pm. You can also contact them via the RWR website.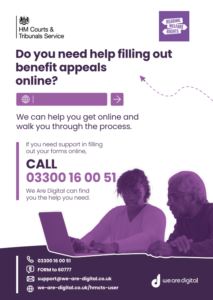 Reducing energy costs
The charity Energy Saving Trust has an incredible amount of advice for those looking to save money on energy bills (savings are based on averages).
Here are some of the top energy saving hacks if you're looking to save:
Turn appliances off at the plug socket (saves around £65 per year)
Draught proof windows and doors (can save around £125 per year)
Turn off lights you're not using (saves around £25 per year)
Use a 30-degree cycle on your washing machine and reduce runs by one per week (£34 per year)
Avoid using the tumble dryer (saves £70 per year)
Keep your shower to four minutes (saves £95 per year) or swap the bath for a shower (saves £20 per year)
Avoid overfilling the kettle (saves £13 per year)
Fill the dishwasher each time (saves £17 per year)
Insulate your hot water cylinder (saves £70 per year)
A quick rule of thumb to calculate the cost of running an appliance has been shared by Martin Lewis:
Find its wattage
Know 1000W is a Kilowatt(kW)
(As of October 2022) you pay roughly 34p per kW per hour
So 100W (a tenth of a kW) appliance on for two hours is 3.4p an hour x 2 = 6.8p
Please note this rough formula isn't correct for ovens, fridges and dishwashers as they only operate at max wattage for short periods, but is useful as a rough guide.
A visual budgeting guide to help you understand the estimated cost of many domestic appliances has been produced by Bloomberg and can be found below.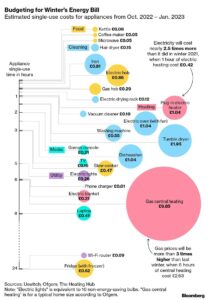 Help with your health
You or your family may be entitled to benefits for those experiencing illness or disability. These include:
Help with NHS prescriptions and dental care
If you are on a low income, the NHS Low Income Scheme could help you pay for some items. This includes:
NHS prescription charges
NHS dental treatment charges
the cost of sight tests, glasses and contact lenses
the cost of travelling to receive NHS treatment
NHS wigs and fabric supports (check with your hospital for their arrangements for supplying NHS wigs)
How much help you get depends on your weekly income and necessary outgoings, plus any savings or investments you have at the time you apply.
Homelessness
If you are homeless or at risk of becoming homeless within 56 days, please make a referral via the Housing Jigsaw website. Select the option 'Are you homeless or at risk of being made homeless'.
Once the referral has been received, the WBC Duty Homelessness Prevention Officer will contact you. Wokingham Borough Council can only accept referrals which are made through Housing Jigsaw.
If you are unable to make a referral, please contact WBC as soon as possible by:
More details of the process and the help available from WBC can be found on the WBC Homelessness webpage.
If you are aware of someone sleeping rough in the borough, let the council know by sending an alert to StreetLink. The details you provide will be sent to the council, who will use the information to find the individual, offer them support, and explore ways to find them accommodation.
Talk to someone if you need help
You can also contact One Front Door, a service led by Citizens Advice Wokingham that helps residents find the most appropriate support.
This could be from them or across our local voluntary sector. Use the online referral form or call 0808 278 7958, Monday to Friday.
If you are struggling to cope and need help, the following organisations may be of assistance.
SHOUT is the UK's first and only free, confidential, 24/7 text messaging support service for anyone who feels they need immediate support. Text 'SHOUT' to 85258 any time, day or night. The service is  free from all major networks. To find out more please visit the Shout website.
Samaritans is a free service that can be contacted on 116 123 or by email to [email protected] at any time. Whatever you are going through, a Samaritan will face it with you. They can help whether you are having a difficult time yourself or are worried about someone else. Please visit the Samaritans website for more information.
NHS England can help with a mental health crisis or emergency should you need immediate expert advice or an assessment. Contact Berkshire Healthcare NHS Foundation Trust on 111 24 hours a day, 7 days a week. To find out more about this provision, visit the NHS website.
Help whilst unemployed and seeking work
Whether you are unemployed and seeking work, or out of work and in need of extra support, there is extra support available for you.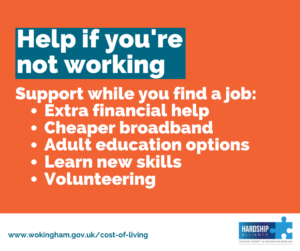 I'm not struggling but want to help others
As the cost of living crisis continues through this winter, the borough's groups need more people to help out.
Sign up to volunteer through the Wokingham Volunteer Centre, working with local community, voluntary and charitable groups.
If you would like to help ensure that on one in our local community has to go hungry, you can support the work of the Wokingham Foodbank through donating money or food, volunteering your time, or partnering with them as a business. For more details please see the Wokingham Foodbank website. A donation point can be found in the Earley Town Council Helpshop.
Local help from Torch Help Hub
Torch is a network of local Help Hubs set up and run by volunteers from local churches with the aim of providing a helping hand to those who otherwise cannot get help and tend to fall through the gaps of existing support or provision. They offer free practical help when you need it, free support to help you live well, and community action. They can be contacted via the Torch website, by email or by phone on 0118 380 0260.