The Members of Earley Town Council elected a new Town Mayor for 2022/23 at the Council's Annual meeting on 11th May 2022. The outgoing Town Mayor, Cllr Anne Bassett, presented the Mayoral chain to the new incumbent, Cllr Tahir Maher, a town councillor for Maiden Erlegh ward.
The new Town Mayor has selected Arthritis Matters (1109966) as his chosen charity for the municipal year, a local charity which works to support people suffering from arthritis.
Cllr Tahir Maher, who had previously served as Deputy Town Mayor, said of his appointment "I am honoured and proud to be elected Mayor of Earley. It is a great privilege and responsibility, and I look forward to serving our residents and engaging with our community over the coming year. I suppose that being Mayor allows me to be everyone's neighbour.
I want to thank our outgoing, spirited Mayor, Cllr Anne Bassett, for her hard work last year, particularly for working with Earley Town Council officers, staff, and other councillors through the pandemic to ensure our services, facilities and green spaces were maintained and improved.
Earley has a lot to be proud of, not least its diverse community groups and volunteer organisations that support residents. It demonstrates our resilience, which sets us in good stead as we take the next steps on our journey together. I am looking forward to meeting and thanking these groups and volunteers for doing so much in Earley. I am also particularly keen to meet our younger Earley residents in schools. I will be ably assisted by my Deputy Mayor Councillor, Caroline Smith. I look forward to the coming year."
At the same meeting on 11th May 2022, the Members of Earley Town Council also elected Cllr Caroline Smith, a town councillor for Radstock Ward, as the new Deputy Town Mayor for the coming year.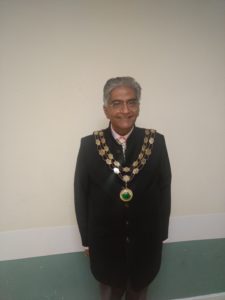 Earley Town Mayor Cllr Tahir Maher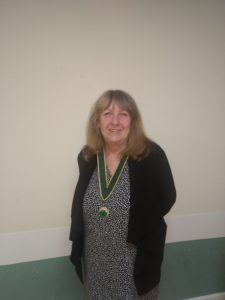 Earley Deputy Town Mayor Cllr Caroline Smith