Covid -19 Guidance
_________________________________________________________________________
Useful Links
For the latest information on Covid-19 from Wokingham Borough Council, please visit their dedicated pages on the WBC website
For the latest NHS advice, please visit the NHS website
For the latest government advice, please visit the .Gov website
The Covid-19 dashboard has the latest figures for England on cases, hospitalisations and deaths. They also have analysis on cases in Lower Earley North, cases in Lower Earley South and cases in Earley.
The Office for National Statistics latest in depth data analysis.
_________________________________________________________________________
Latest guidance
Everyone aged 50 and over will be among those offered a COVID-19 booster and a flu jab this autumn 2022 under plans to increase protection against respiratory viruses ahead of winter.
Those eligible for a further dose will be:
all adults aged 50 years and over
those aged 5 to 49 years in a clinical risk group, including pregnant women
those aged 5 to 49 years who are household contacts of people with immunosuppression
those aged 16 to 49 years who are carers
residents in a care home for older adults and staff working in care homes for older adults
frontline health and social care workers
https://www.gov.uk/government/news/over-50s-to-be-offered-covid-19-booster-and-flu-jab-this-autumn
From 14th October 2022, anyone aged 50 or over can book their COVID-19 booster jab. To book your jab please use the NHS website.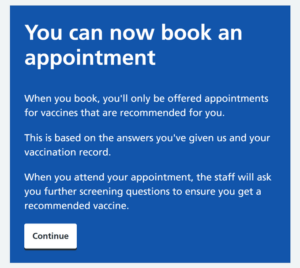 _________________________________________________________________________
The UK Health Security Agency have updated the list of Covid symptoms as of 1st April 2022. Full details can be found on the UK Health Security Agency website.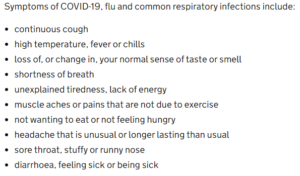 _________________________________________________________________________
From 6th October 2022, the Covid-19 vaccination centre will be located at the Shuters Café in the basement of Wokingham Borough's Shute End offices (access via Biscoe Way, postcode: RG40 1BN).
The Adult autumn booster vaccine (Currently serving only people aged 65 or above and health and social care staff who have completed their primary course) will be available on the following dates:
9:30am to 4:00pm, Thursday 6 October 2022
9:30am to 4:00pm, Friday 7 October 2022
9:30am to 4:00pm, Thursday 13 October 2022
9:30am to 4:00pm, Friday 14 October 2022
9:30am to 4:00pm, Thursday 20 October 2022
9:30am to 4:00pm, Friday 21 October 2022
9:30am to 4:00pm, Thursday 27 October 2022
9:30am to 4:00pm, Friday 28 October 2022
From 4:00pm to 5:00pm on Thursdays and Fridays, the centre will provide the autumn booster vaccine exclusively to frontline health and social care staff on a walk-in basis. The definition of these roles is set out on the Government website. Please bring proof of status with you (such as workplace photo ID, a letter from your employer from the past three months, or a payslip from the past three months which shows your employer).
Children's vaccine (First and second doses for children aged 5 to 11) will be available on the following dates:
9:30am to 4:30pm, Sunday 9 October 2022
9:30am to 4:30pm, Sunday 16 October 2022
9:30am to 4:30pm, Sunday 23 October 2022

9:30am to 4:30pm, Sunday 30 October 2022
We encourage everyone to book in advance through the National Booking Service or by calling 119, as there is limited capacity for walk-ins. If you are not part of the above groups, you will be directed to other locations when you make a booking.
At your appointment, please bring your NHS number if you have it and wear a face covering.
_________________________________________________________________________
From Friday 1st April, free Covid-19 testing will be available for people with symptoms if they are:
Patients in hospital, where a PCR test is required for their care and to provide access to treatments and to support ongoing clinical surveillance for new variants;
People who are eligible for community Covid-19 treatments because they are at higher risk of getting seriously ill from COVID-19. People in this group will be contacted directly and sent lateral flow tests to keep at home for use if they have symptoms as well as being told how to reorder tests; and
People living or working in some high-risk settings. For example, staff in adult social care services such as homecare organisations and care homes, and residents in care homes and extra care and supported living services, NHS workers and those working and living in hospices, and prisons and places of detention (including immigration removal centres), where infection needs to be identified quickly to minimise outbreaks. People will also be tested before being discharged from hospital into care homes and hospices.
For further details please visit the Government website.
_________________________________________________________________________
From Monday 21st March, the Spring booster vaccine is available if you:
• Are aged 75 and over
• A resident in a care home for older people
• Are aged 12+ and have a weakened immunity
Visit https://nhs.uk/conditions/coronavirus-covid-19/coronavirus-vaccination/how-to-get-a-coronavirus-vaccine/how-to-get-a-booster-dose/… for more information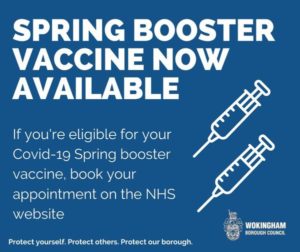 _________________________________________________________________________
Living with Covid – on Monday 21st February, the government announced plans to end all Covid restrictions in England.
From Monday 21st February the guidance for staff and students in most education and childcare settings to undertake twice weekly asymptomatic testing is removed. 
From Thursday 24th February, people who test positive will no longer be legally required to self-isolate & self-isolation support payments will no longer be available – to be replaced by guidance to stay at home and avoid contact with others for at least five full days if you have Covid-19. Routine contact tracing will also end, so fully vaccinated close contacts and those aged under 18 will no longer be required to test daily for 7 days. The £500 self-isolation support payment for people on low incomes who test positive for Covid will no longer be available, but Covid provisions for increased statutory sick pay will apply until 24th March.
From Friday 1st April free mass symptomatic and asymptomatic testing will end for most people – there will be some limited ongoing testing for at-risk groups and social care staff.
From the Spring (exact date to be confirmed) people most vulnerable to Covid-19 will be offered an additional booster vaccine – all adults aged over 75, all residents in care homes for older adults, and all over 12s who are immunosuppressed.
Full details can be found on the .gov website.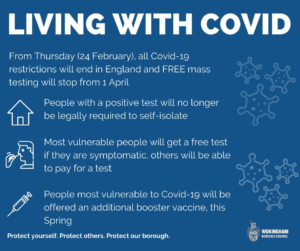 _________________________________________________________________________
Plan B Rules Have Ended – From Thursday 27th January the Plan B rules have ended in England. Full details can be found on the Government Coronavirus website.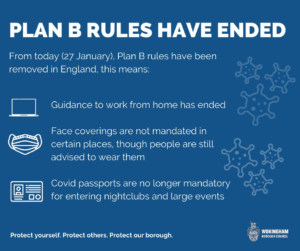 _________________________________________________________________________
Changes to Self-Isolation – From Tuesday 11th January, in England, people who receive a positive lateral flow test for COVID-19 won't be required to take a confirmatory PCR test. They should continue to self-isolate. More details can be found on the Health Security Agency website.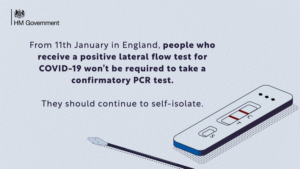 Isolation rules from Monday 17th January 2022. If you have tested positive for COVID-19, you must self-isolate. You can now take a lateral flow device test (LFD) on day 5 and day 6 of your isolation period, these must be at least 24 hours apart. If they are both negative and you do not have a high temperature, you will be released from isolation on start of day 6. This replaces the previous 7 day self-isolation period.
If either of these tests are positive, you must continue to isolate. If either test is positive, wait 24 hours before testing again.
If you are leaving self-isolation earlier than day 10, you are strongly advised to follow the current Winter Plan B regulations in place including:
limiting close contact with others outside your household, especially in crowded, enclosed or poorly ventilated spaces
work from home if you can
limit contact with anyone who is at higher risk of severe illness if infected with COVID-19
If you are fully vaccinated and are a close contact of a positive case, you should do daily LFDs for 7 days. If you get a positive LFD you should get a confirmatory PCR test and isolate.
Unvaccinated close contacts of positive cases are still required to isolate for the full 10 days, regardless of test results. Link to latest guidance (22.12.21).
_________________________________________________________________________
Plan B – on Wednesday 8th December, the Prime Minister announced an increase in Non–pharmaceutical interventions (NPI), collectively known as Plan B. From Friday 10th December, face masks will be compulsory in most public venues such as cinemas, theatres and places of worship.
From Monday 13th December you should work from home if you can.
From Tuesday 14th December, people who are fully vaccinated and identified as a contact of someone with COVID-19 – whether Omicron or not – should take an NHS rapid lateral flow test every day for 7 days to help slow the spread of COVID-19.
From Wednesday 15th December, COVID passports will be implemented via the NHS app for nightclubs and mass events such as concerts and football matches.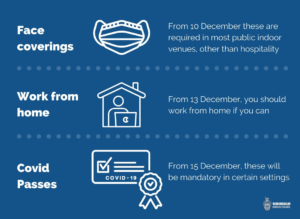 _________________________________________________________________________
Omicron – the Prime Minister set out the latest measures in response to the Omicron variant in a press conference on Saturday 27th November. From Tuesday 30th November, new legislation has taken effect the details can be found in the infographic below. Full details can be found for the rules on face masks.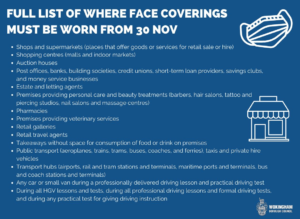 The government advice on meeting people from outside your household. Please note the following:
On Tuesday 5th January Central Government placed England into a National Lockdown. The relevant legislation can be found at Statutory Instrument 2021 No. 8. Government guidance on allowable activity has also been published.
From Monday 8th March, these restrictions are being slowly relaxed, as per the government roadmap for Spring 2021.
From Monday 29th March, outdoor sports facilities & exercise venues, including the skatepark, MUGA course and outdoor gym at Sol Joel, and the BMX track at Paddick Drive, can reopen.
From Monday 12th April, non-essential retail, libraries and community centres, outdoor hospitality, personal care, and indoor leisure (except group classes) can reopen.
From Monday 17th May, indoor entertainment and hospitality can reopen, as can adult indoor group sports and exercise classes. Students no longer need to wear face coverings in school, but must still wear a mask on public and dedicated transport.
From Monday 19th July, the remaining restrictions are removed, but the government guidance advises remaining careful. More details can be found on the government's website.
From Monday 16th August, people who are double jabbed or aged under 18 will no longer be legally required to self-isolate if they are identified as a close contact of a positive COVID-19 case,

as detailed on the .Gov website

.
________________________________________________________________________
How to help
To see simple ways to help your community during the COVID 19 situation, and details on what to do if you need support, see this guide.
If you'd like to support the work of Wokingham Foodbank in supplying essential items for those in need, you can find their latest shopping list here.  If someone is in need of their help,  encourage them to register with one of the care agencies in the town, such as Citizens Advice Bureau, so they can then request a voucher that can be exchanged at the Foodbank for a food parcel or help with fuel.
The NHS developed an app to help the Test and Trace system.  You can download the Test and Trace app from the Apple app store or the Google Play store.  More information can be found on the NHS webpage.
Vaccines
To help residents understand more about the Covid-19 vaccine, WBC have linked up with Dr Amit Sharma from Brookside Surgery in Earley to produce some handy videos which answer common questions, explain about the three available vaccines, run through the Covid-19 vaccine priority list, and cover why it's so important to get vaccinated.
Booking a Booster Jab
Residents aged 16 and over can book a booster dose of the vaccine using this NHS website.  You can use this service if it has been 2 months (61 days) since your 2nd dose – you will be offered appointment dates from 3 months (91 days) after your 2nd dose.
Testing
If you or a member of your family feels nervous about performing a rapid Covid-19 test, please watch this handy how-to video which provides a step by step guide to self testing. The government have also produced a comprehensive guidance booklet.
Rapid Lateral Flow Home Test kits are available to households and support/childcare bubbles of school staff and all school pupils. You can order tests online through the Gov.uk website.
Do you know how to dispose of home lateral device tests? After use put all the test kit contents, including the sachets, swabs and extraction tubes, into the small waste bag provided with the kit, seal it and then put in your normal waste. The outer packaging: cardboard box & sleeve; and leaflet can be recycled normally.
Waste Management
Blue Bags can be ordered direct from Wokingham Borough Council.  Arrangements for delivery or collection sites can be found there.  Waste sacks can be ordered for delivery, or collection from the Shute End office reception. Blue bags can also be purchased from the Earley Town Council Helpshop with cash or cheque.
Garden Waste Sack information can be found at Wokingham Borough Council.   The 75 litre compostable garden waste sacks, which cost £1.15 each, can be ordered by calling WBC on 0118 974 6000. Garden Waste Sacks can also be purchased from the Earley Town Council Helpshop with cash or cheque.
Please note WBC will continue to empty public litter bins, dog bins and bottle banks.  If the bins and bottle banks are full, please take your items home with you.  Do not leave anything next to the bins/bottle banks.
The Borough's recycling centres have re-opened in a limited format.  You will need to book a slot in advance on the RE3 website.
Community Support
Councillor Andrew Mickleburgh has been amongst those volunteering their time to serve as part of the Wokingham Borough Community Response.  The Wokingham Paper recently covered how they've been helping in this article.
To find out more about the Earley Help Hub, which links volunteers with local needs in Earley, click see this Help Hub poster.
North Earley and Whitegates have set up a Covid-19 support group, with a contact point in every street and back up volunteers across the area.  To learn more, see the NEW poster.
Wokingham Borough have provided a helpful flowchart of the support they can offer, whether it is help with picking up supplies or prescriptions, or you just need someone to chat to – get in touch with Citizens Advice Wokingham.  Please note their new telephone number 0808 278 7958.
Health and Wellbeing
With the use of masks becoming more commonplace, the government have produced a helpful infographic on how to use a face covering safely.  For more information on face coverings: when to wear one, exemptions and how to make your own, please check this government website.
Get the latest NHS advice on Covid-19, including advice on symptoms, self-isolation and arranging a test click the NHS website.
The government have produced a helpful graphic to help you be ready for self-isolation.
At home shouldn't mean at risk.  If you, or someone you know, is suffering from Domestic Abuse, isolation rules do not apply and help is available. @BWA_RDG can provide advice, support and refuge, call 0118 9504003.  If you are in immediate danger call 999, and if you are unable to talk, press 55 when prompted (mobile phones only).  Details on calling 999, Women's Aid and .Gov. advice on where to get help.
A number of organisations have provided guidance, advice and tips on how to maintain your mental wellbeing if you need to stay at home or are worried and anxious about the outbreak, especially for those who are in isolation.  Find help from Mind, NHS, Samaritans and WHO.
If you're an informal carer (providing regular unpaid assistance to someone) there is lots of different support available – either by phone, online, or someone visiting you at home.  More information is available from WBC. The best place to start to find out about support is TuVida, formerly the The Wokingham Carers Hub (0118 324 7333).
This year's flu season will coincide with the continuing impact of COVID-19 on the population, the NHS would like as many people to get the Flu vaccine as possible.  As with COVID19, it is possible to have no symptoms of Flu and unknowingly spread it to your friends, family and those you care for.  For more details on the flu jab, please look at the NHS website, or read this leaflet.  You can get a flu jab from your local Pharmacy or GP Practice.
Scams
Around the UK, Trading Standards are experiencing an increase in the number of complaints about scams, designed to prey on the concerns of people.  Public Protection Partnership have produced a helpful Press Release with all you should need to know and how to contact them if you come across a scam. 
If you are concerned about scammers pretending to be from the NHS Track and Trace team, WBC have provided some advice on what official staff will and won't say, as well as an example of what a scammer might say.  Official Track and Trace staff will never ask for payment. 
A new Crimestoppers COVID Fraud Hotline (0800 587 5030) has been set up by HM Government in partnership with Crimestoppers to enable individuals to report fraud within the public sector during COVID.  More information can be found on the Public Protection Partnership website.
Other advice and support
WBC's Sports and Leisure team have produced a range of home exercise workouts for you to try including: aerobics, pilates, tai chi, standing and seated exercises.  Leisure centres are currently closed to the public in line with current legislation.  Videos are available here.
For the latest on WBC libraries please check the WBC library page.
The government has collated a list of free online educational resources, to support children and their families learning at home, covering subjects such as English, Maths, Science, PE, Wellbeing and SEND appropriate material.  Available here.  There are lots of fantastic learning resources available online that will help you support your children with their continued learning (including some that are normally paid for, currently being made available free of charge). Parentkind have collated a collection that may help with homeschooling.
The Council for Intellectual Disability has put together some resources for people with additional needs explaining how to stay safe during the COVID-19 pandemic.  These cover: looking after your mental health during coronavirus, staying safe from coronavirus, and what is social distancing.
If you are out of work or worried about losing your job, then Wokingham Job Support Centre is available to help.  Jobseekers can contact them for free support and advice including: searching for job opportunities, creating a CV, applying for roles, and improving your interview technique.  Their team of advisers are on hand from 10am-2pm, Monday-Friday, to help you over the phone or online. 
Please email your name and phone number to [email protected] and they will call you back.  For further information, please visit the WJSC website.
Please do not be tempted to have a bonfire as many people at home are vulnerable and any one of your neighbours might have respiratory issues or even be fighting the Coronavirus itself. During this difficult time please put their needs first.  More information is available from the Public Protection Partnership.
Royal Berkshire Fire and Rescue have put together some advice to take extra care when enjoying the outdoors, whether that's your garden or further afield, to ensure we all stay safe.
If you suspect that a vehicle has been abandoned, there are a couple of checks you should do before reporting it.  The Public Protection Partnership have produced an advice page. They recommend performing an online DVLA tax check first, and note that if it shows a local owner, the vehicle cannot be considered abandoned.  Parking illegally or inconsiderately should be reported to the Police on 101.  If the vehicle is on private land, such as Housing Association car park, then they should be contacted first.  Should you need to report an abandoned vehicle in Wokingham, please use this WBC reporting link.